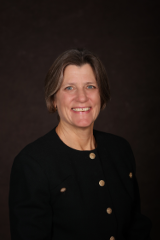 Mary Ellbogen Garland,
President and Chair
Mary gives attention to all areas of interest and governance to the John P. Ellbogen Foundation. She has taken the lead in the development and implementation of a statewide Initiative in support of National Board Certification for Wyoming teachers. Mary was a director on the Ruth R. Ellbogen Foundation Board until its sunset in 2017. She serves on the University of Wyoming College of Education Advisory Board (honorary member), University of Wyoming Arts and Science Board of Visitors, Cathedral Home for Children Board, and generally for Wyoming communities and nonprofits. The focus of her work is primarily in education and for the benefit of children. Mary has a marketing degree with a minor in finance from the University of Wyoming and is a Leadership Wyoming graduate, class of 2001. She was awarded the degree – Doctor of Laws, Honoris Causa – from the University of Wyoming in 2009 and also received the Medallion Service Award in 2018.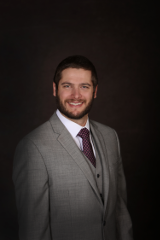 Spencer Garland,
Vice President
Spencer Garland is an experienced Power Generation Engineer and serial real estate investor/manager.  Spencer currently serves as the Generation Engineering Manager for Tri-State Generation & Transmission, Inc. in Westminster, CO.  In the past, Spencer has worked as a Turbine/Generator Engineer and Reliability Engineer at two large power stations.  He also has a decade of philanthropic experience through his service on the John P. Ellbogen Foundation Board of Directors where he currently sits as the Vice President. Spencer attended the University of Wyoming and obtained his B.S. and M.S. in Mechanical Engineering in 2011 and 2012, respectively. Spencer and his family currently split their time between Westminster and Steamboat Springs, CO.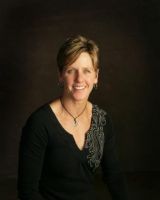 Theresa Ellbogen,
Secretary
Theresa is a member of the John P. Ellbogen Foundation and the Ruth R. Ellbogen Foundation. She has worked in the golf industry for the last 10 years. She is also an assistant coach for cross country at Boulder High School. Theresa is in her eleventh year as a Nordic ski instructor with the National Sports Center for the Disabled in Winter Park where she works with physically and mentally disabled, as well as groups of youth at risk. She received a B.A. in Business/Economics from Colorado College and an M.B.A. from the University of Colorado. She says, "My work with the foundation is an incredible gift and privilege."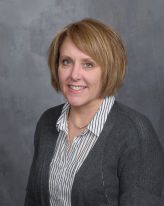 Nancy Ellbogen Nease,
Board Member
Nancy Ellbogen Nease is the 5th of 7 children born to Jack's brother Marty and his wife Ellie. She is a Wyoming native who graduated from NCHS in Casper in 1982. Nancy then attended Montana State University in Bozeman, Montana graduating in 1987 with a Bachelor of Science in Nursing. She began her nursing career at St. Joseph's Hospital in Denver, Colorado where she met her husband Phil. They have been blessed with 3 children, Rachel, Chloe and Joseph, raising them in Fort Collins, Colorado. After 15 years as a stay at home mom, she resumed her nursing career at the Orthopedic and Spine Center of the Rockies where she has worked in PACU for 11 years. Nancy is very proud and honored to take her father's place on the board of the John P. Ellbogen Foundation.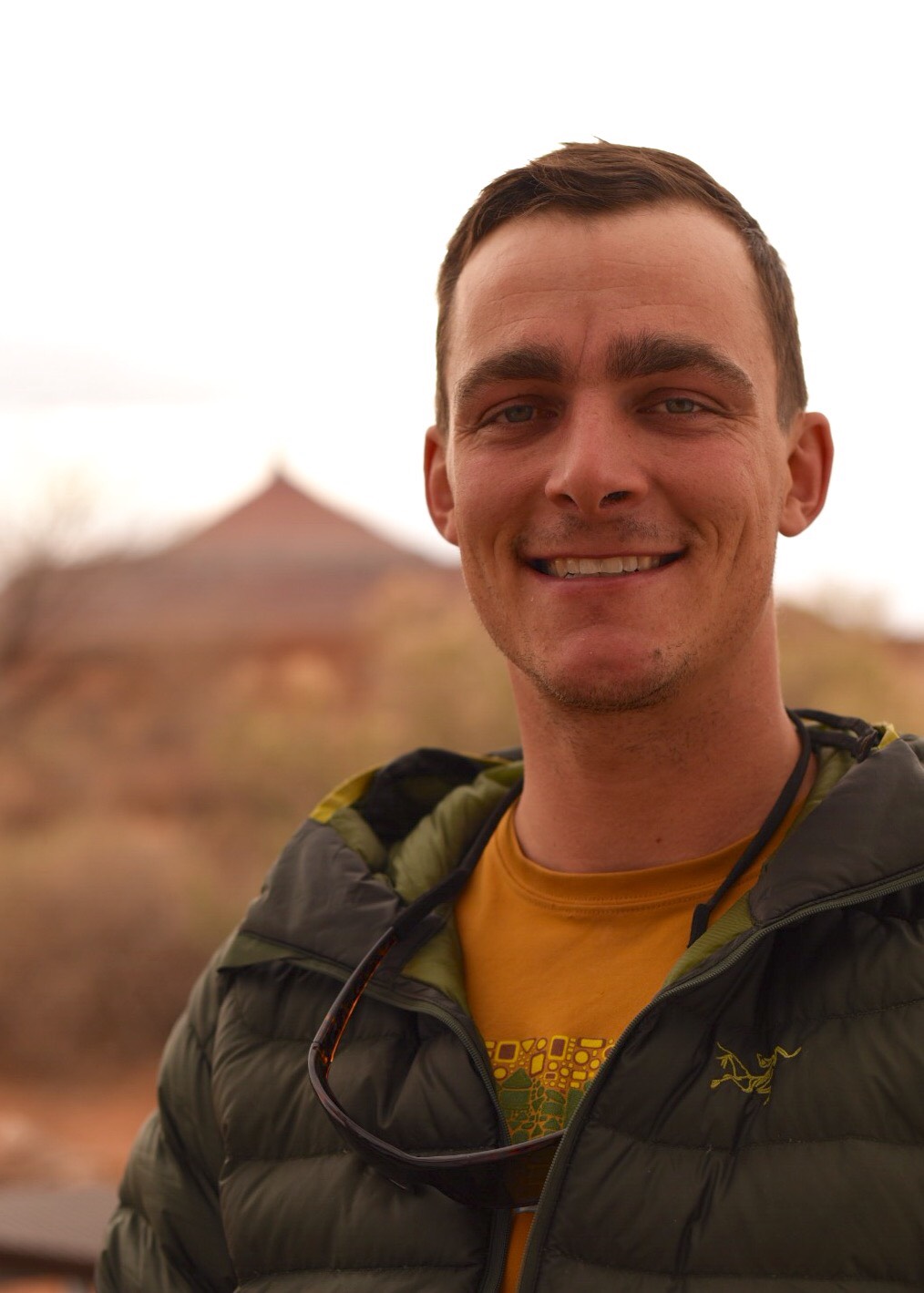 James Garland,
Board Member
James was born in Arizona, but spent most of his formative years in Wyoming. An upbringing filled with sagebrush, open spaces and a make-your-own fun attitude kindled creativity and love for the land. More than a few of his early outdoor experiences and adventures took place with the gang of cousins around Grandpa Jack's IXL Ranch. James earned a BS in Economics and a BS in Finance at the University of Wyoming in 2011. Following his formal studies James spent many years exploring the wild spaces in the West while working as a naturalist guide in Yosemite, the Grand Canyon and Alaska. James greatly admires the philanthropic efforts of Laurance Spelman Rockefeller and is particularly interested in helping to build a form of capitalism that serves the common good. While his office is typically an outdoor setting and work attire includes hiking boots, James puts on a suit and gets a haircut a couple times a year to serve on the John P. Ellbogen Foundation. He was thrilled to be appointed as a full board member in 2018 and represents the foundation in its partnership with the Wyoming Health Fair and SPIRAL Health.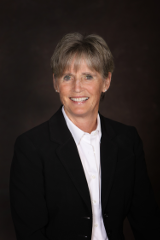 Sally Schwartz Belcher,
Board Member
Early in her career, Sally applied her B.S. in Business Administration from the University of Nebraska by working as a national bank examiner, a landman for Gulf Oil, and in marketing and lending in the savings and loan industry. Later, Sally entered the nonprofit world as Executive Director for the Wyoming Chapter of the American Academy of Pediatrics, then as Business Liaison for CLIMB Wyoming and also an avid volunteer for Wyoming's 'We the People' constitutional civic competence and responsibility program. Sally is a certified yoga therapist and teaches at the Natrona County NERD YMCA as well as private clients.  She currently serves on the Wyoming Symphony Orchestra board.
She and her husband, Jim, lived in Casper before he attended law school. They moved to Cheyenne and lived there for 27 years while raising their two children, Katherine and John. Sally and Jim returned to Casper in 2014.
"Never have I learned more about the State of Wyoming than while serving on the board of the John P. Ellbogen Foundation; even more so during the COVID-19 crisis."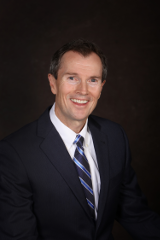 Kent is the Bill Daniels Chair of Business Ethics at the University of Wyoming College of Business. Kent has a rich background in higher education, college athletics, and the television/film industry, as well as a passion for working with students and business leaders on a local and national level. His responsibilities at UW include: teaching undergraduate and graduate students, serving as a resource for Wyoming businesses and the state's community colleges, developing nationwide visibility for UW's business ethics initiatives, representing the College of Business in the Daniels Fund Ethics Initiative Consortium.
Most recently, Kent was the Executive Director of the Center for Cowboy Ethics and Leadership. In this capacity, he worked with former Wall Street executive and best-selling author James P. Owen to help oversee and deliver the Center's various ethics offerings for corporate clients and youth organizations. For his outreach efforts, Kent has developed a series of engaging ethics presentations which he delivers to diverse audiences. To date, he has conducted well over 200 sessions for business, government, and community leaders. In total, participants representing all 50 states and 20 countries have enjoyed his talks.
Kent earned his B.S. degree in Broadcasting at the University of Wyoming and is also a graduate of Leadership Wyoming. He and his wife, Leslie, have three school-aged children, Lindsey, Tate, and Ella.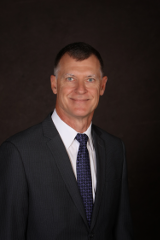 Bill Beasley,
Board Member
Bill was the second child of Jim and Alice Beasley, born into the world at Natrona County Memorial Hospital back when Dwight Eisenhower was president, the oil price was $4.59/bbl, and the Soviets were a year away from startling the USA with Sputnik. He was given the best shot at everything in the environment of a hard-working, middle class American family, and lived a life without want.
Jim Beasley was a business colleague and friend of Jack Ellbogen.  Alice Beasley was a close friend to Ruth Ellbogen.  The Beasley family doctor was Martin Ellbogen.  Being a member of this Board continues an Ellbogen-Beasley link that dates to the 1950's.
Bill graduated from Natrona County High School, Class of 1975. He earned B.Sc. in Petroleum Engineering from Colorado School of Mines, 1979.  Since 1979, Bill has been continuously engaged in the oil-and-gas industry, which has taken him to assignments in ten different countries outside the USA.  He lived in these countries for approximately 22 years of his adult life. He currently resides in Texas, the nexus of heat, humidity, and industry which meets the needs of both his career and his wife's climate preference.
Bill has been married since 1998 to Romaine, and is blessed to have a son, Naveen, that has continuously honored his parents with achievements in every field.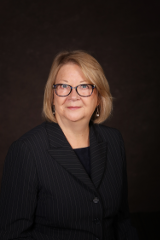 Rae Lynn Job,
Emeritus Board Member
Rae Lynn graduated from the University of Wyoming with a M.S. in Speech/Language Pathology in 1975. She has thirty-four years of experience and professional growth in Wyoming's public schools. Rae Lynn has twelve years of service in the Wyoming State Senate. She has had six years of service with the Wyoming National Board Certification Initiative, as well as serving as a partner in Solution Designs INK, LLC, an educational consulting group that creates innovative curriculum and designs and conducts program evaluations. She has one daughter, Heather, who is married to Brian Bushey and together they are the parents of Preston and Carston Bushey.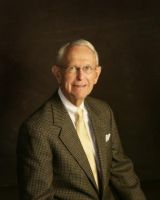 Martin Ellbogen,
Board Member 2001 – 2017
Marty's great love and admiration for Jack, his brother, was extended by his many years of service to the Foundation. We remain grateful for his long time commitment to our work. He taught us to be thoughtful and pragmatic in decision making. The wisdom he generously shared will take us into the future. Marty was a servant leader who unwaveringly lived his Christian values. We also enjoyed his wonderful sense of humor and the fun he brought to our meetings.
Rod Moss "The Colonel",
Board Member 2001 – 2011
Just as Rod was loyal and committed – giving attention to every detail and executing with precision – to his career as a Marine Corp Colonel, so he was to the Ellbogen Foundation. Rod was a best friend and confidant to Jack and was a mentor and advocate for the Foundation President, Mary. He was dedicated to service well beyond his last day on the Board. Knowing him is one of life's greatest treasures. Our deep gratitude to Rod for the many ways he contributed with utmost integrity to building the legacy of the Foundation.